Begin Your Pets Journey to Better Health

Dog Specific Care
Progressive Choice Animal Care offers a wide range of treatment options to get your dog to being active again, like Veterinary Orthopedic Manipulation (VOM™) for improvement in overall health and well-being.

Cat Specific Care
Is your cat suffering from a chronic condition? Veterinary Orthopedic Manipulation (VOM™) is similar to Chiropractic care and can offer solutions for visible improvement in an animal's overall health and well-being.

Horse Specific Care
At PC Animal Care, we work to ensure performance horses are in the best shape they can be. Whether show horse, race horse, rodeo competitor, or family horse, we can help.

Relief for Common Conditions
Just like people, animals can be suffering from the same ailments and it may not always easily show on their exterior, but we can help... look no further than Progressive Choice Animal Care.

Athlete and Working Animal Care
Your athlete and working animal deserve the best! Just like humans, animals benefit from subluxation reduction, as done in chiropractic care.

General Animal Evaluation
At Progressive Services, we believe that each animal is unique. That's why we offer a comprehensive animal evaluation before recommending treatment options.

Animal Chiropractic Services In FL
Welcome to Progressive Choice Animal Care. If your pet suffers from chronic pain, call our animal chiropractic team in FL today and find out how we can help.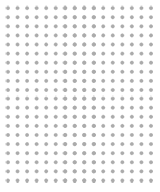 About Progressive Choice Animal Care
Do you have an animal suffering from the effects of chronic pain? If your pet is experiencing chronic pain brought on by age, medical condition, or even from an accident, our friendly staff is ready to help you in any way they can.
Our experts can relieve pain, aid healing, and provide maintenance care. Don't let symptoms go untreated. We offer the best approach to pain relief and injury recovery through non-surgical approaches. We are committed to providing the best health care techniques and technologies for an individualized approach for your animals' health and well-being.
Does Your Pet Suffer From Chronic Pain?
The truth today is that the majority of chronic pain animal patients can be helped. The difficulty is finding a provider that you can turn to for help. A clinic that has multiple options available to fit the many different problems that exist. This problem affects animals of all ages and sizes, but the greatest concentration is in the elderly pets.
Why Our Approach is Different?
At Progressive Choice Animal Care we offer an array of services not found in most healthcare settings. Our ability to offer the best in medical and alternative treatments in one location means that our patients have more options. Our team will work with you to develop a treatment plan that makes sense for you and your pet.
Make today the day that you change your animals' life and their health. Schedule a consultation today with our team so that we can get a better understanding of your needs. We will work with you one on one to help them overcome the pain they are experiencing.
More Animal Treatment Options
Veterinarians recommend a technique called Veterinary Orthopedic Manipulation (VOM™) for dogs, cats, horses, and other animals for a variety of issues ranging from joint pain to anxiety. Our experienced practitioner work with you to create a treatment plan that's tailored to your animal's specific needs. For optimal results, we recommend multiple sessions to help balance the body and improve overall health.
‍
By providing your animal with professional Veterinary Orthopedic Manipulation (VOM™) you're helping your animal friend live a pain-free life.
‍
Benefits of chiropractic adjustment on your animal:
Pain relief
Improved mobility
Reduced inflammation
Increased range of motion
Better digestion
Reduced anxiety
Better nerve function
Non-invasive approach
Drug free option
Does your animal companion suffer from chronic pain or recurring injuries? If so, cold laser therapy in FL could be a game-changer for their quality of life.
Cold laser therapy is a painless, non-invasive treatment that uses low-level lasers to reduce pain and inflammation and promote healing in many different kinds of tissue. Class 3 lasers, like the one used by Dr. Carswell, deliver a high dose of energy into the animal's tissues, resulting in quick and effective relief. Each treatment usually lasts less than a minute per site, making it a convenient option for busy animal parents.
Cold Laser Therapy can help with:
Surgical wound healing
Improving nerve function and nerve regeneration
Releasing painful trigger points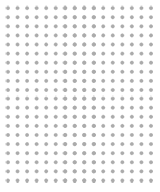 Meet The Doctor
Dr. Tonya Carswell is a Board Certified Doctor of Chiropractic and Certified in Veterinary Orthopedic Manipulation (VOM™). At Progressive Choice Animal Care we are passionate about helping your animals achieve optimal health, through a holistic approach which focuses on the root cause of the problem.
Services offered at Progressive Choice Animal Care include Animal Chiropractic Care, Massage Therapy, Pain Management, Rehab, Athlete and Working Animal Care, Relief for Common Conditions, Dog Specific Care, Cat Specific Care, Horse Specific Care along with General Animal Evaluation.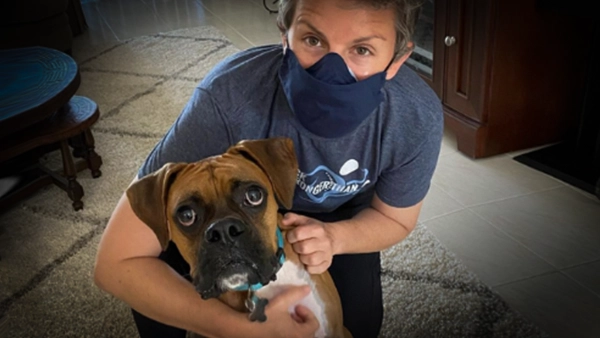 How can Veterinary Orthopedic Manipulation (VOM) help: